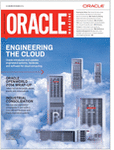 Special offer for AjaxImpact.com Visitors!!
Subscribe to Oracle Magazine for Free!









NetJaxer Easily Integrates AJAX Web 2.0 Apps Into Windows

03/23/2006, By ajax.sys-con.com



LandMark Media, LLC is pleased to announce the release of NetJaxer. NetJaxer is a free and easy way to integrate Web 2.0 applications like Gmail, TadaList, Digg, Writely, Kiko, Meebo, financial sites, and other Ajax based web programs right into Windows. Users can create desktop, tray, and quick launch icons and use these applications with the NetJaxer custom browser.

NetJaxer lets users integrate these programs as well as many other Web 2.0 programs right into Windows so they can be easily accessed with a click of a mouse.